Clicking on the Search button on the far left will allow collectors to search for accounts that call in.  By default the collector has access to search through all the accounts in the Collections MAX system…however permissions can restrict the searches to only accounts assigned to the collector.  When you click the search button brings up the following screen.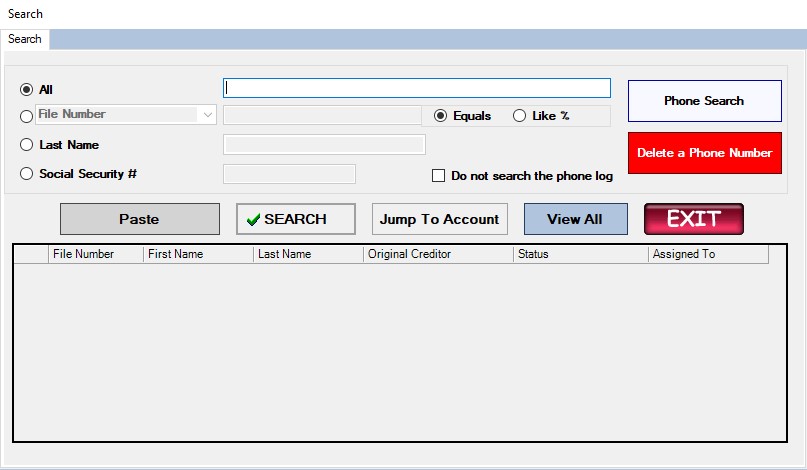 The All search will search for results through ALL of the fields in Collections MAX.  On smaller servers or in collection agencies that have tens or hundreds of thousands of accounts this might cause systems to perform very slow while the search is going on due to the tremendous size of the query being used.  It is possible for Administrators to disable the All seach inside Collections MAX Collector / Professional in the settings area.  The other searches are designed to be lightweight and easier on system resources.
Below is a sample All search….there are multiple different types of search in our software.  The search is performed when something is typed in the ALL box (here we are using smith) and then the Search button is clicked.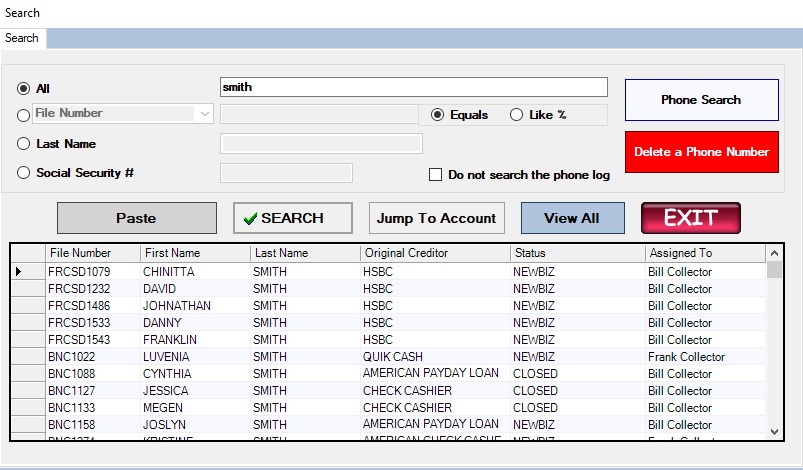 Above you can see the accounts.  On the far right is the Assigned To column which tels the user name of the collector who has the assigned account.
Selecting the account and then clicking the Jump To Account button will bring the collector directly to the account.
If multiple accounts are shown a collector can click the View All button to view all the accounts listed for the search.
Phone Search
It is best to use the phone search button when searching for a phone number.  The phone search has been coded to automatically search the phone log when a regular phone search cannot find the phone number.  All custom fields that are phone numbers will be in the phone log if the system has been setup properly.
To use a phone search click on the Phone Search button.  You will see a screen like below.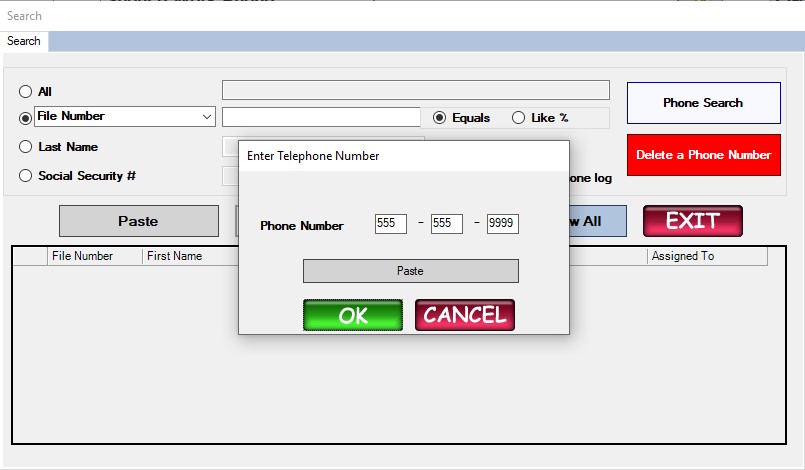 Here we are entering 555-555-9999 as the phone number.  After clicking OK the system brings up our account.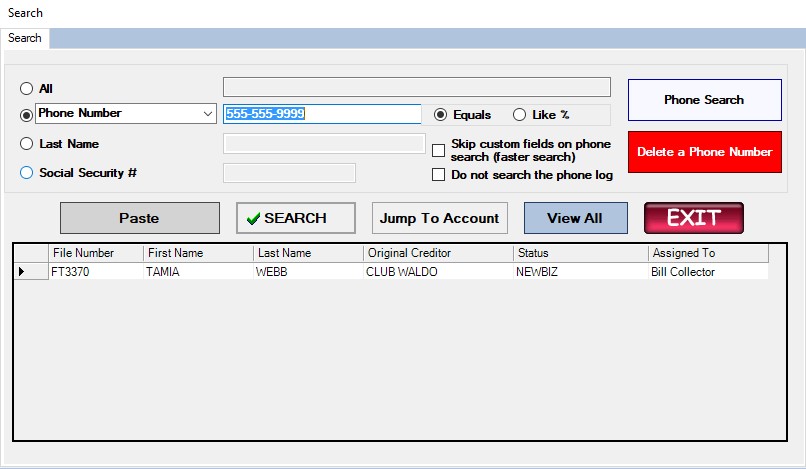 Delete a Phone Number
The easiest way for a collector to remove a phone number (wrong number) is by clicking on the red Delete a Phone Number button.  You will see a screen like below.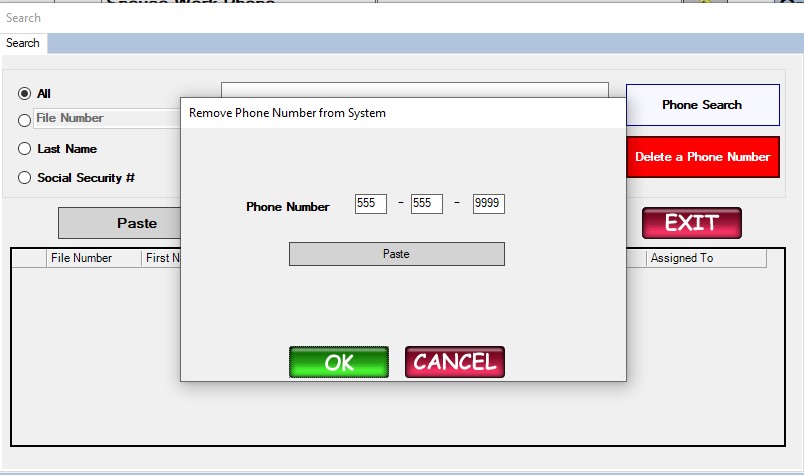 Here we entered the same 555-555-9999 number.  Clicking OK will remove the phone number from the system and from all phone logs.