To get the user names and passwords so that you can give them to your clients, you must first log into Collections MAX Administrator and click the Clients and Portfolios button as shown above.
There you will see the following screen as shown below (your client and portfolio names will of course be different).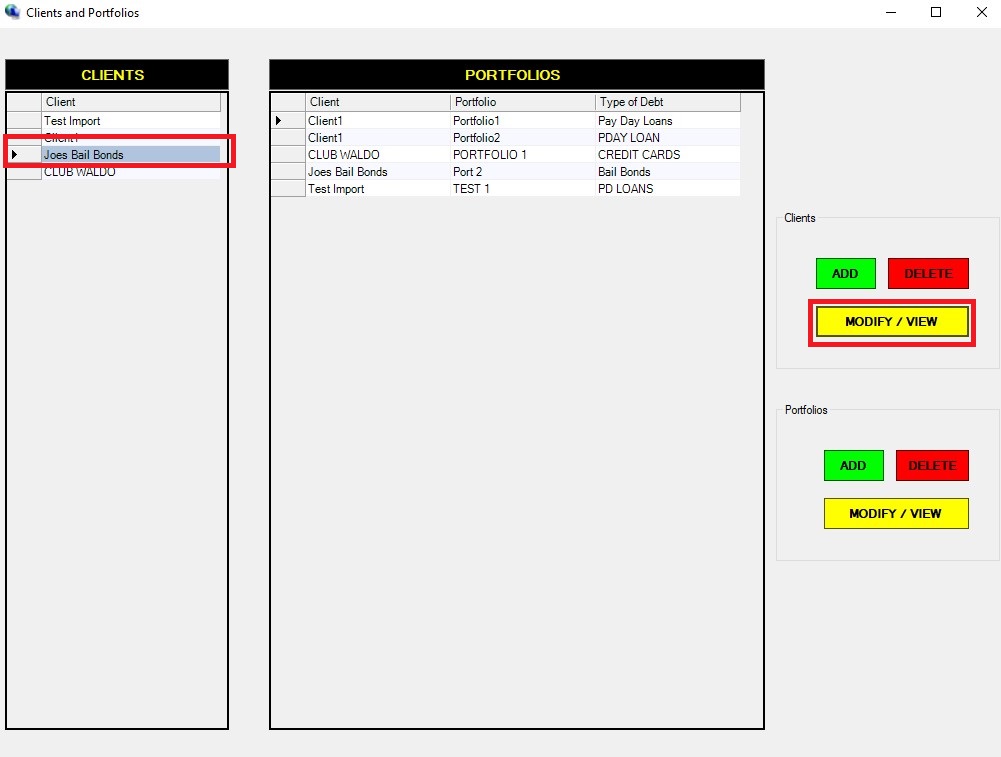 You can see that we selected Joes Bail Bonds (as it is highlighted in Blue).  Now we click theModify / View button in the Clients section and you will see the following popup.
Here you see the Client Name is Joes Bail Bonds.   For the Client Access Module the CLIENT NAME IS THE USER NAME.
The Password (Client Access) is 1234 (for simplicity).  For the Client Access Module this password is THE PASSWORD USED TO LOGIN.
So let's login using this Client Name (user name) and password.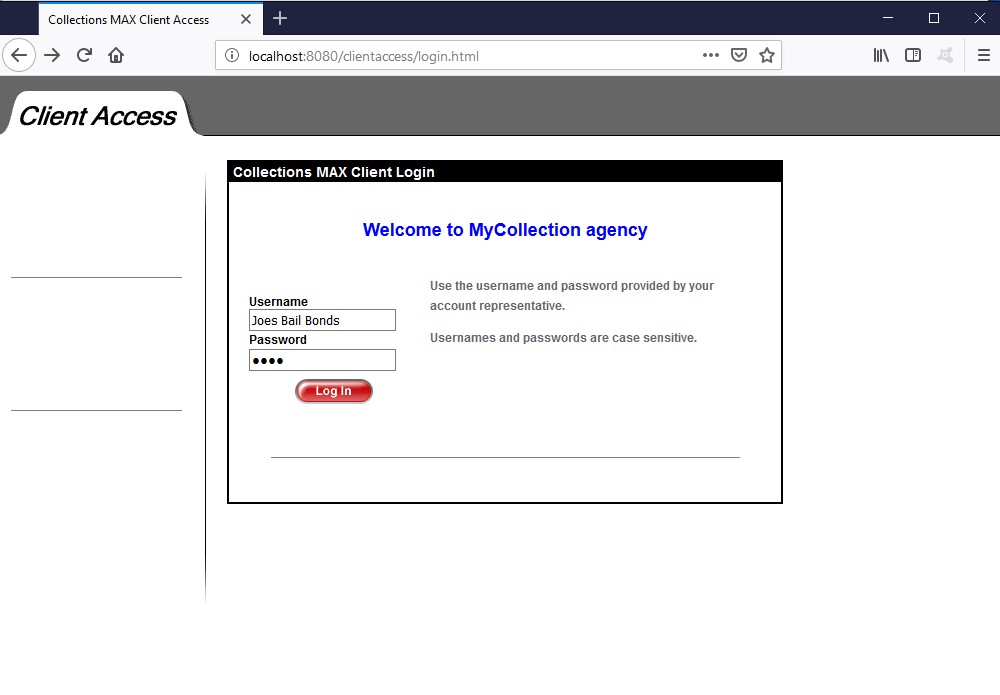 After we hit the login button you should see the following screen that shows that you are logged in.